All cowboys shooting at the Thunder River Renegades range are encouraged to become club members. The Renegades offer individual memberships for $35 per calendar year that are prorated quarterly. The maximum family membership cost is $70. (i.e., for families with more than 2 shooters, the annual membership will be capped at $70). You may join up at the beginning of any match.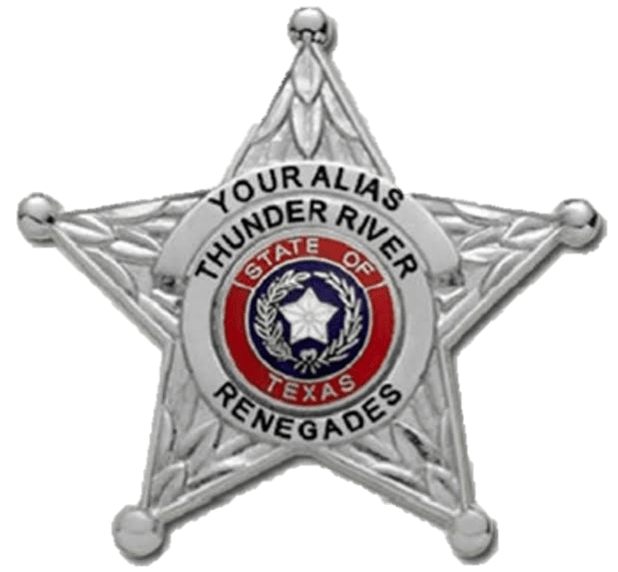 Adult Shoot Fees
Members – $15
Non-Members – $20
Youth Shoot Fees (Under 18)
Members – $12
Non-Members – $17
**2023 Membership is now being accepted**
Dues payments must be accompanied by a membership form.
2023 dues are due starting January 1, 2023.
This form is for anyone to join TRR or re-up their membership for the new year!
It also includes the standard legal waiver for everyone, including guests,
if you'd like to fill it out before coming to the range.
If you would like to purchase a custom club badge with your membership
or renewal, please see a club officer for details.