** Upcoming Big Events **

Welcome to Cowboy Action Shooting
Whether you like authentic black powder, or that new fangled smokeless stuff.  Play the game as you want to play it.
Texas Country Reporter's video about Cowboy Action Shooting and the growing sport.
What is Cowboy Action Shooting?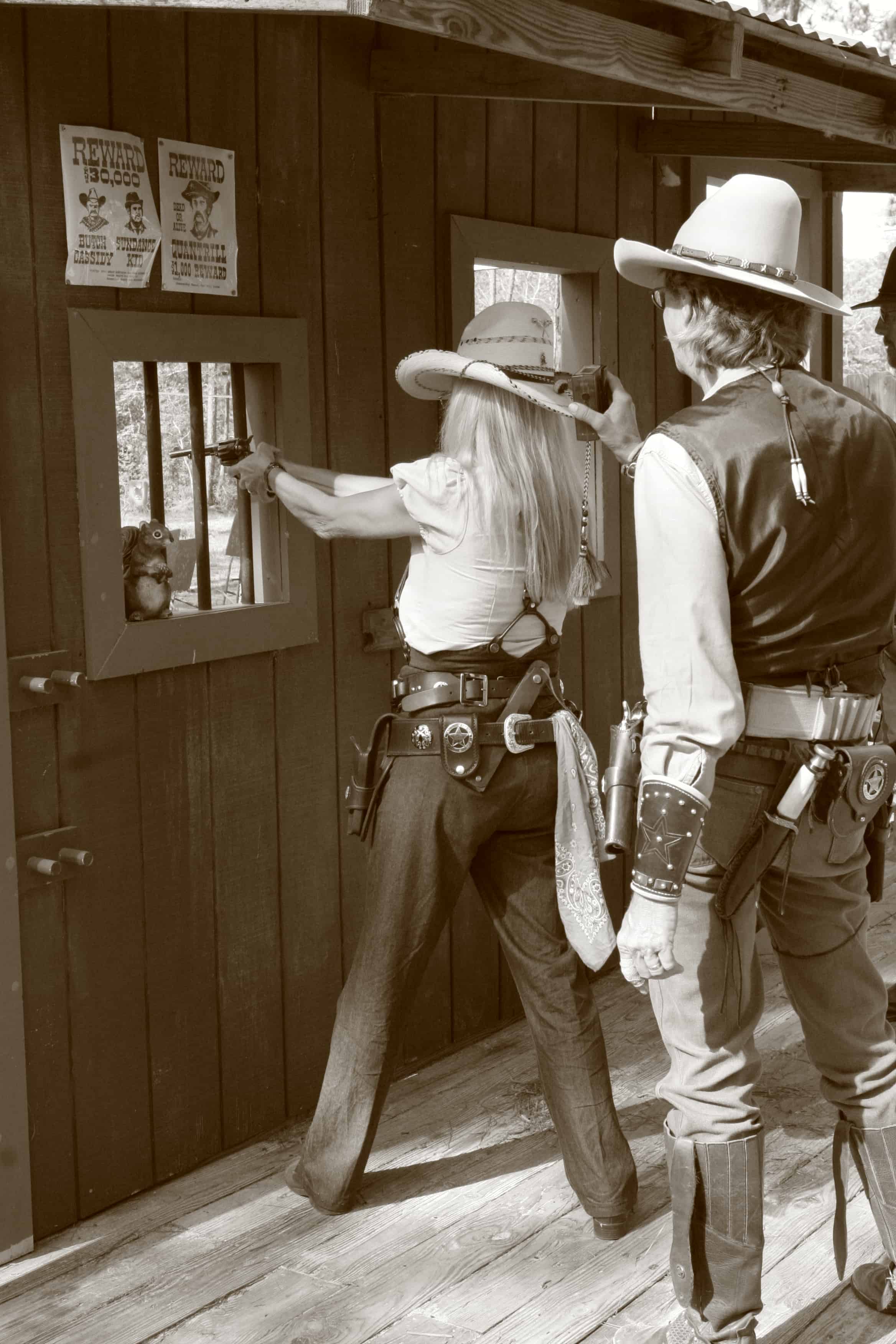 You know you've always wanted to walk with Wyatt, Virgil, Doc and Morgan as they met the Clantons and McLaurys at the OK Corral that dusty October day.  Tombstone would never be the same as these men, both good and bad, shot their way into Western Lore.
You can now be part of our great Western History as you strap on your six guns, grab your rifle and shotgun and join us as we relive these wonderful days.  Each month the Thunder River Renegades turn back the clock and become a part of Cowboy Action Shooting, the fastest growing shooting sport. So come on out and see what all the fun is about.
We're in Plantersville, Texas 
(map)
 and shoot the first and fourth Saturday of each month.  You can check the events schedule for all upcoming matches. Everyone is welcome, so come by to visit (and shoot with us)! CAS is a sport that sees entire families, ages 8 to 80, become part of the wild west. If you have questions
drop us an e-mail
— we're here to help.
Thunder River puts out a monthly newsletter that gets sent out to all members and anyone else who signs up to receive it.
What you'll get:
– Copy of the monthly newsletter
– List of upcoming events
– Short list of recent forum posts
This message is only sent out at the beginning of each month.